Black Panther seen and regularly spotted in Kabini these day is not a separate species, but rather a Big cat with a gene that produces dark pigment.
The condition is caused by the Agouti gene, which regulates the distribution of black pigment within the hair shaft. It is most well known in leopards, which live in Asia and Africa, and also in jaguars, inhabitants of South America. The coloring comes from a surplus of melanin, the same pigment responsible for suntans, and an animal with the condition is known as "melanistic".
Also, just because black panthers are dark in color doesn't mean they don't have spots, they're just harder to see!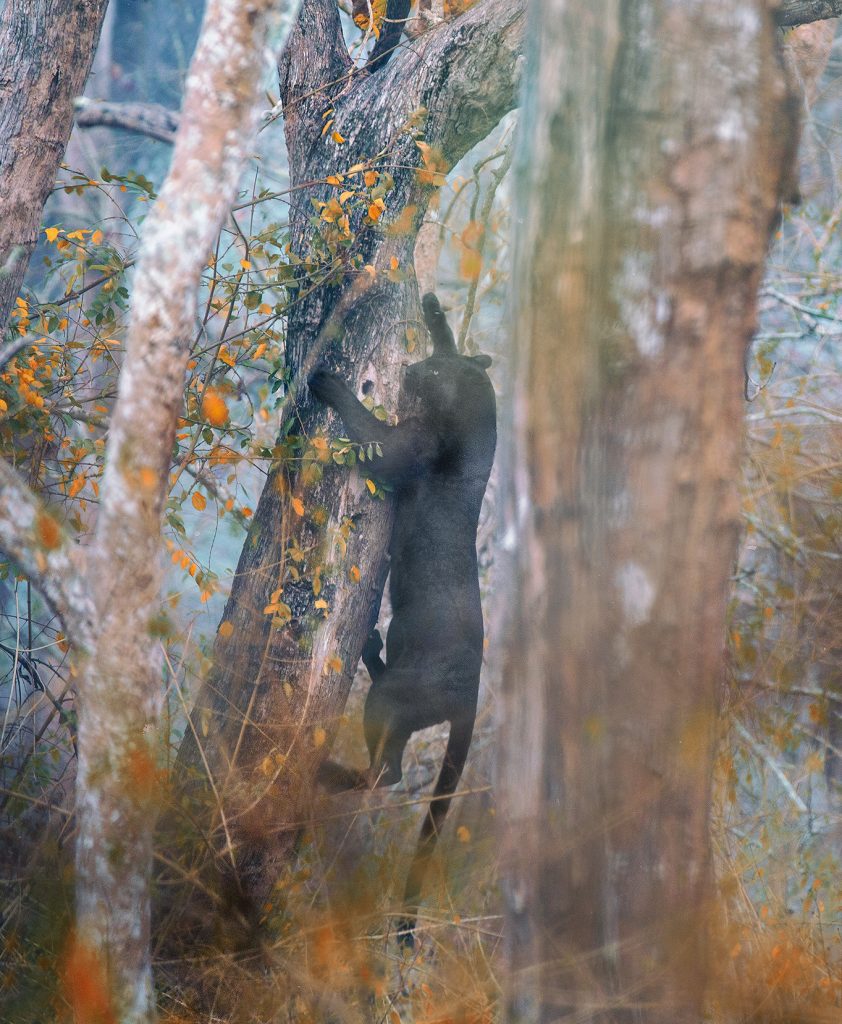 Original Source : http://recitals.wilderhood.com/2016/03/21/Phantom-of-the-Forest.html